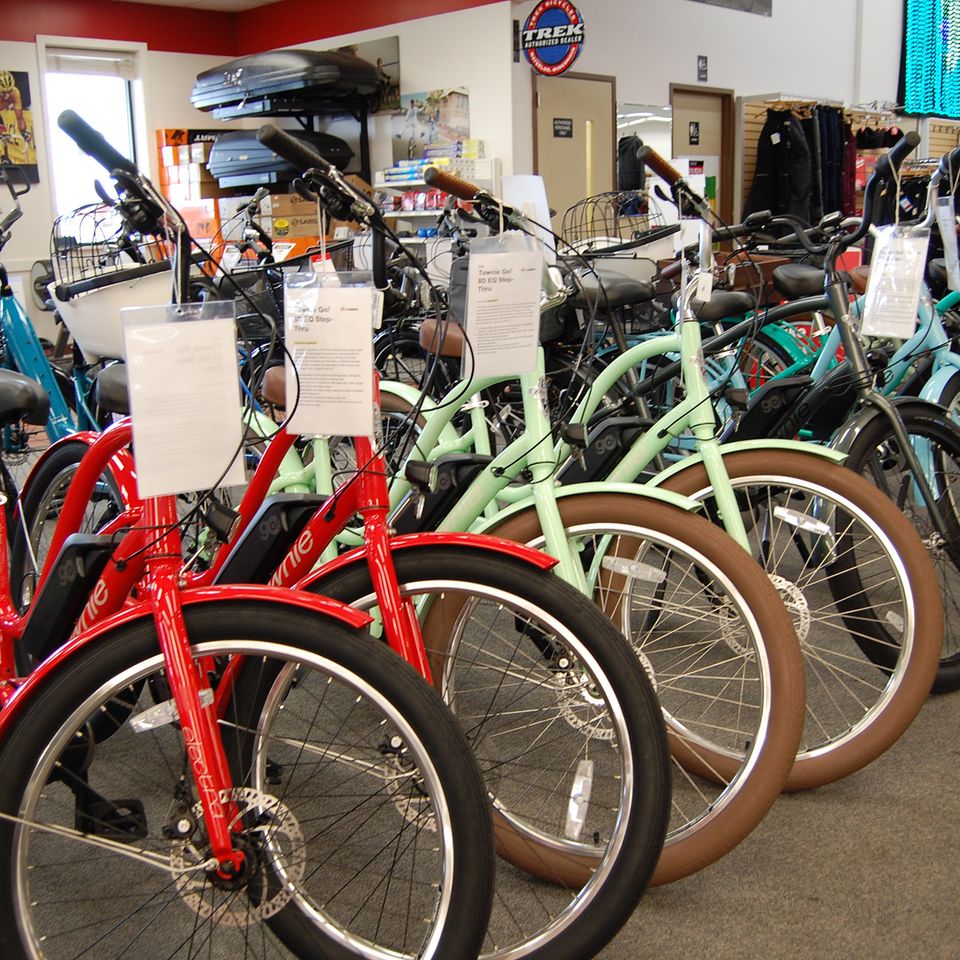 BIKE AND FITNESS EQUIPMENT SERVICE IN YANKTON, SD

About Ace Bike & Fitness
The Kopetsky family has been in the bicycle and fitness business since 1975. We serve the community selling bicycles in the summer and fitness equipment during Yankton's cold winter months. Ace Bike and Fitness was founded by the Kopetsky family selling Coast King bicycles as their bicycle line. Through the years brands like Trek, Gary Fisher, Electra and Retrospec were added to better service our customers. Not only do we sell bicycles and fitness equipment but we service bikes too! We not only service what we sell but will fix or recondition any bike brought into our store. Some other categories that we are proud to offer are hockey, outdoor apparel, sunglasses, water sports gear, and electric bicycles.

We are proud to say we service what we sell and that is why we offer one year of FREE SERVICE on any new Trek, Electra or Retrospec bicycle purchased at Ace. Our knowledgeable mechanics are turning wrenches seven days a week to keep you with two wheels down on the road. There is no repair to big or too small for us to take care of. Some other services that we provide are delivery of fitness equipment and hockey skate sharpening.